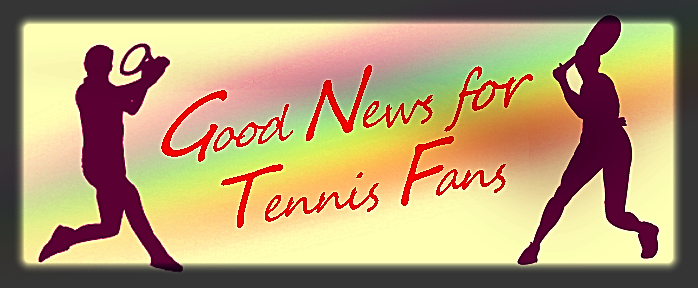 April 19, 2018
Sharing Tennis News Since 2012
New Orleans Tennis is Alive and Well
The CPTC Spring Mixed Doubles Challenge went on as planned this past Sunday, April 8th. It was a little chilly early but the rain stayed away and we were able to get in 3 rounds of tennis as planned.  Those who thirsted for more, grabbed their favorite beverage and headed to the courts for an optional fourth round. The rest of us headed to the clubhouse for a Cinco de Mayo style social.  Rob Provence, owner of Second Serve Tennis Center, provided gift certificates for two teams who won all their matches and discount coupons for all players who attended the social.  We had 14 courts of play with 56 total players making this our largest tournament to date.  Our membership is now 134 members strong with an equal number of men and women and growing. Thanks for your interest and your support.  Our next tournament will be in August of this year to coincide with the end of mixed season.
Details will be available soon on our website.
Tony & Donna Paternostro–Tournament Directors
The Audubon Tennis Club
Members of the Audubon Tennis Club meet each weekend morning at the beautiful tennis facility located at 6320 Tchoupitoulas, next to the Audubon Zoo.
On a recent Spring morning, the club hosted its annual "crawfish boil"
with plenty of crawdads, boiled shrimp, tennis, and fun.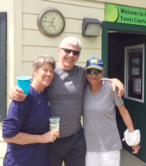 ASTC Weekly Tuesday Night Mixer
at the Atkinson-Stern Tennis Center on South Saratoga
RSVP Marcia Willoz at 504-782-4144 ot
Kerri Becker at
kerribecker@cox.net
A donation of $20 covers appetizer, dinner, adult beverage, dessert, balls and court fees.
Come join the fun!
Free Tuesday Morning Senior Tennis at Atkinson-Stern
 Part of this success is due to the format. Seniors (we don't card) arrive between 8:30-11am and just sign in and join in. Don't have to make a reservation, form a foursome, find subs!  Plus, locals have a chance to meet GREAT people from all walks of life, gender, skill levels, visitors, and new residents to New Orleans.
Atkinson-Stern is located at 4025 South Saratoga Street in uptown New Orleans. Thanks to Pros Greg Harkins (now head tennis coach at Nicholls State) and Randy Allen for working with NORDC to start this program. It continues to be successful– supported by Head Pro Jonathan Ames, Randy Allen, and NORDC.
Check it out
SUMMER CAMP SPACES AVAILABLE, REGISTER TODAY!
Summer Camp Expo
SUMMER CAMP SPACES AVAILABLE
On-Site Registration
Saturday, April 21
9:00am – 1:00pm
Milne Rec Center
Now is the time to begin planning summer fun for your child (ren). If you are looking for quality camps, consider a NORD summer camp. This year there are 42 youth summer camps, all at no or reduced costs. Camps focus on academic enrichment, cultural arts, sports, and STEM. Free breakfast and lunch served daily, plus weekly field trips, and visits to NORD pools.
Space is still available. Register today, by contacting the camp directly, or come out this weekend during the Youth Fit Fest for more information! Select camps will be hosting registration on-site, so bring all of the necessary documents to register.
For full youth camp listings and details, visit
www.nordc.org
For more information, please contact (504) 658-3052.
Tennis Tournament Brother Martin High School
2018 Tennis TournamentFriday, May 11th City Park/Pepsi Tennis Center
Women: Check in 8:15 a.m. Matches begin at 8:30 a.m.
Men: Check in 9:30 a.m. Matches begin at 9:45 a.m.Entry Fee:
$80 per team
Fee Includes: Continental Breakfast * Lunch * Snacks Ditty Bag * Specialty Drinks, Beer & Soft Drinks
Parade of Prizes
DJ for your entertainment
Registration deadline is May 4, 2018.
Space is limited!