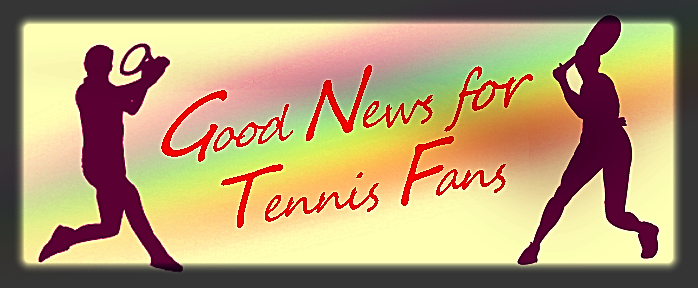 March 29, 2018
Sharing Tennis News Since 2012
New Orleans Spring Junior Grand Prix Presented By IBERIABANK
We are looking for VOLUNTEERS for this event as well.  We are also still on the lookout for paid staff as well as volunteers for the summer camps, too!
For more information click Chris Brooks below: 
                    David Schumacher
Executive Director A's & Aces
Level 5 Boys' & Girls' Singles: 78′ Yellow Ball 12-18 (NEF)
Orange Level 2 Boys' & Girls' 10 and Under Singles: 60′ Orange Ball 10 (NEF)
Orange Level 1 Boys' & Girls' 10 and Under Singles: 60′ Orange Ball 10 (NEF)
Green Level 1 Boys' & Girls' 10 and Under Singles: 78′ Green Ball 10 (NEF)
Unranked Boys' & Girls' 10 and Under Singles: 36′ Red Ball 8 (NEF)
Level 6 Boys' & Girls' Singles: 78′ Green Ball 12 (NEF)
Unranked Boys' & Girls' Singles: 78′ Yellow Ball 12-18 (NEF)
Level 5 Boys' & Girls' Doubles: 78′ Yellow Ball 12-18 (NEF)
Over the last decade I have had the opportunity to conduct interviews with
many players.  And, with the help of family members and friends, to write articles on deceased players. These players have contributed so much to tennis in our state. Each month this year I am highlighting the accomplishments of these players. January Lester Kabacoff, February Chanda Rubin, March Buddy Broussard, April the Bartlett Family. bec
The Bartletts- A New Orleans Tennis Family
During the 1940's there was at least one Bartlett on the Tulane tennis team– brothers Roy II and Alan, and their cousin Earl "Speedy"  Bartlett Jr.
In an interview with Alan, he explained that Roy, who was five years older, and Earl had a strong influence on him for his love of playing tennis.
Alan grew up playing on the courts on New Orleans Lawn Tennis Club, then located on South Saratoga Street. While a student at Allcee' Fortier, an all boys' public high school on Freret Street, he teamed up with Glenn Gardener to win the State Doubles Championship, which led to a tennis scholarship at Tulane.
                                     Tulane Varsity Tennis Team
Coulter Pears, Arnold Lefkovitz, Adair Watters, Benson, Alan Bartlett, Herbert Baker, Captain Harcourt Waters.
Source: Tulane Yearbook–Jambalaya
Another strong influence, who has not received the credit he desired, was  "teaching pro " Jimmy Bateman. He had a real influence on the growth of tennis in the New Orleans area.  He rented an apartment near the South Saratoga courts, and trained and taught many young players.
"Tennis has had a tremendous influence on my life," stated Alan.  "I have met and made many friends through tennis.  When I was 14 years old my parents put me on a bus with my doubles partner, Billy Conery.  We were great friends, and we traveled the South playing tournaments.  We were nationally ranked."
 Later Jackie my late wife and I, with good friends Lester and Gloria Kabscoff, became friends with eight tennis playing couples from Mexico.  We called ourselves the 'Mestre Family.' Over the years we alternated between the United States and Mexico, playing matches in different cities. Of course, the winners won the "Mestre Cup." Great fun! There have been so many friends I could not mention them all from all around the country."
The Bartlett's three daughter, Sally Sanders, Kris Krueger, and Robbin Flow grew up playing tennis in New Orleans, and each continued their education and tennis at the University of Virginia. In fact Robbin and her husband Don are actively involved in the Winston- Salem ATP Tournament held each year in August on the campus of Wake Forest.
Free Tuesday Morning Senior Tennis at Atkinson-Stern
On Tuesday morning all the doubles courts were filled with players.
 Part of this success is due to the format. Seniors (we don't card) arrive between 9-11am and just sign in and join in. Don't have to make a reservation, form a foursome, find subs!  Plus, locals have a chance to meet GREAT people from all walks of life, gender, skill levels, visitors, and new residents to New Orleans.
Atkinson-Stern is located at 4025 South Saratoga Street in uptown New Orleans. Thanks to Pros Greg Harkins (now head tennis coach at Nicholls State) and Randy Allen for working with NORDC to start this program. It continues to be successful– supported by Head Pro Jonathan Ames, Randy Allen, and NORDC.
Congratulations to Katie McComiskey and her tri-level team, Straight Outta City Park! They were finalist in the national invitational tri-level tournament held in Indian Wells, CA this past weekend.
Source: NOMATA Website
Entry Deadline April 5th
Rainout date of April 22nd.
Entry Fee: $25 for CPTC members – $45 for Guests
CPTC Annual Membership: $30 individual or $40 family
Sign up at:
Then Click symbol:

From Pedro Docampo: The Rich Mauti Tennis Classic sign-up deadline is 3/30/18. Please sign-up for this worthy cause.
For more information contact Pedro at:
2nd ANNUAL TENNIS TOURNAMENT
U.N.O. TENNIS CENTER
FRIDAY, APRIL 20th AT 8:30 A.M.
GREAT TENNIS, PRIZES, FOOD, AND FRIENDS
ENTRY: $80.00 PER TEAM / DOUBLE ELIMINATION
MEN'S AND LADIES DOUBLES
A (4.0-4.5), B (3.0-3.5) AND C (BEGINNER) BRACKETS
REGISTRATION DEADLINE IS TUESDAY, APRIL 17TH
Pedro Docampo
504-460-5427
Fourth Annual BIG EASY $$$ TOURNAMENT
We want to invite you to play in the Fourth Annual BIG EASY $$$ TOURNAMENT
May 4 – 6
hosted by Bissonet Country Club and Capitano's Tennis & Athletic Club. Friday matches start at 6:00 pm.
There will be singles and straight doubles events. This is a non-sanctioned event, so you don't need to be a USTA member to play.
We offer prize money in the following divisions: Men's Open S/D, Men's 30's S/D,  Men's 50's S/D & the Men's/Women's 4.5 S/D.  Other divisions offered (no prize money): Men's/Women's S/D  2.5, 3.0, 3.5, 4.0.
You can sign up online at:
http://tennislink.usta.com/tournaments/TournamentHome/Tournament.aspx?T=220894&intloc=uswidget_login_learnmore3#&&s=1
Tournament ID number: 700 133 718.
Note: Online registration only this year.
There will be food and drinks available for the players throughout the event. Weekend pass for guests/spouses $25.
Please forward this e-mail to players that may want to participate in the tournament. You can also "friend" me on FB (Leif A. Olsson) and share my post about this event with your friends.
We hope to see you at the tournament,
Leif A. Olsson
BMDCC Head Tennis Professional
5400 Irving St.
Metairie, La 70003
Cell: (504) 401-3861
Louisiana Tennis Apprentice!
Tennis Apprentice is the most successful beginner tennis program in the South! This is for first time players or those needing a reintroduction to the game. The program is 4 weeks and will help you in gaining the basic skills in information to "Get in the game"! No matter the season, we're always game for some serious fun!
Our MISSION
$70 Registration fee includes:
*6 Hours of Instruction (4 lessons) from an experienced Tennis Professional ($120 value)
*Head Tennis Racket ($72 value)
*Player Party with food and prizes.
*USTA league registration for 1st Season (2.5 or 3.0 beginner) ($26 value)