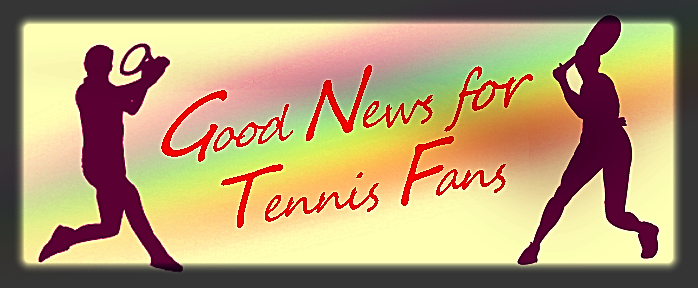 March 1, 2018
Sharing Tennis News Since 2012
LOUISIANA STATE CLOSED JUNIOR CHAMPIONSHIP #700118818
Presented by New England Consulting Partners
The City Club at River Ranch, Lafayette
Director: Buck Bobo Referee: John Turner
Results
Boys Singles
18 Grant Landreth d. Brooks Giardina  6-0, 6-0
14 John Mark Garbarino d. Evan Walker 6-0, 6-3
12 Ben Reinauer d. Steven Rice 6-3,6-3
Girls Singles
18 Tiffani Nash d. Isabella Sambola 6-0,6-1
16 Abby Lee d. Madison Cefalu 6-0, 6-1
14 Mary Ellen Lingmire d. Claudia Lindsey 6-2,6-2
12 Ellen Lindsey d. Ella Mancuso 6-2, 6-2
Boys Doubles
18 Landreth/Yerger d. Giardins/Mahoney 8-5
14 Garbino/Guidry d. Crawford/Reinauer 8-4
12 Landauer/ Rice d. Hinderberger/ Morris 8—5
Girls Doubles
18 Nash/Vincent d. Bronsdon/Smith 8-3
16 Arnold/Mahoney d. Gefalu/Noonan 8-4
14 Lindsey/Longmire d. Brown/Nash 8-4
12 Dupaly/Lindsey d. Elberson/Klug 8-2
Boys 10 Doubles-Green
McCoy/Minvielle d. Koch/Stinson 8-1
Girls 10 Doubles Green
Kongara/Stafford d. Graf/Rainey 8-2
Over the last decade I have had the opportunity to conduct interviews with
many players.  And, with the help of family members and friends, to write articles on deceased players. These players have contributed so much to tennis in our state. Each month this year I would like to highlight the accomplishments of one of these players. January Lester Kabacoff, February Chanda Rubin. March is Buddy Broussard. 
How many years have you been a City Park Tennis Club member?
When you joined, how did you receive the membership information?
  From then current members but more particular Peter Rhiel
What do you like best about the Club?
  Sportsmanship, competitiveness, and yet friendly.
 What is the greatest tennis match you ever saw in person?
   Stefan Edberg vs. Boris Becker at Wimbledon in 1993
Who is your all-time favorite professional tennis player?
   Male is Pete Sampras and female is Chris Evert.
 What is your educational background?
  Four years at Jesuit High School; a Bachelor of Science in Biology in 1951 and  a Bachelor of Business Administration in Accounting in 1952-both from Loyola University of New Orleans.
  What is your profession?
    Certified Public Accountant with Murphy, Whalen, and Broussard, L.L.C.
Have you participated in any CPTC -sponsored tournaments?
Yes many-Won "B" doubles club champion with my partner, Charles Turner, in 1989. Through the years I participated in many USTA sponsored tournaments, both locally and in the Southern District.  At one point I was ranked 13th in the State of Louisiana in the men's 35 singles.  Through the various brackets from the ages of 35's to the 70's my partner, Charles Turner, and I consistently ranked in the top five men's doubles in the State and one year ranked 14th in men's doubles in the Southern District.
 Buddy, you are the Club Secretary/Historian.  Please share with us the history of the Cub?
 Sure, I would be glad to:
Tennis has grown in City Park from a curious "attraction" in 1901 to a major enterprise.  In 1922 the Park provided the public with seventeen courts- which had proven not to be sufficient for those who wanted to "play."
The Park took an important step to booster tennis in the late twenties by encouraging the formation of the first club in 1928.  Thirteen tennis enthusiasts organized the City Park Tennis Club on March 9, 1928, and elected as officers:  Tennis Pro William Macassin, Frank R. Wood, Claude Viglia and Charles McCutcheon.  By 1931 a charter membership of twenty-four increased to sixty.
Sometimes in the thirties the Club made an offer to the Park to guarantee the amount of $1,000.00 for the annual rental of six courts plus rental for three additional courts if the City Park Board would build more courts.  The Board agreed to the offer and the nine courts were built at the cost of $9,000.00, six being assigned to the Tennis Club.
Today the City Park/Pepsi Tennis Center, officially opened March 24, 2011, is the largest tennis facility in the New Orleans Metropolitan Area with a 3700 sq. ft. Club House, 16 hard courts and 10 clay courts.
For more Information of the City Park Tennis Club go to: Click Here
>click on membership
March Adult Tournaments
Shreveport
March 23-25, 2018
Friends of Atkinson Stern Booster Club has restarted the regular Tuesday Night Doubles Mixer!!
Your $20 donation will cover dinner, appetizer, dessert, and adult beverages.
It should be a smashing, great time!!
Louisiana Tennis Apprentice!
Tennis Apprentice is the most successful beginner tennis program in the South! This is for first time players or those needing a reintroduction to the game. The program is 4 weeks and will help you in gaining the basic skills in information to "Get in the game"! No matter the season, we're always game for some serious fun!
Our MISSION
$70 Registration fee includes:
*6 Hours of Instruction (4 lessons) from an experienced Tennis Professional ($120 value)
*Head Tennis Racket ($72 value)
*Player Party with food and prizes.
*USTA league registration for 1st Season (2.5 or 3.0 beginner) ($26 value)