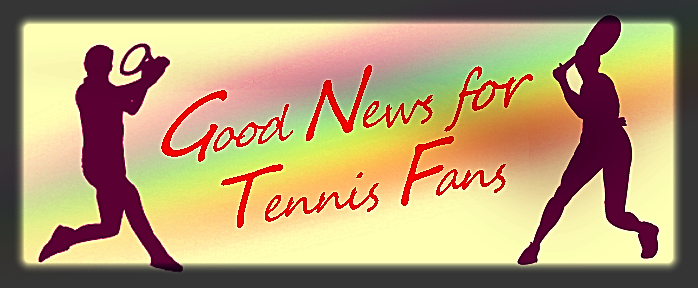 February 15, 2018
Sharing Tennis News Since 2012
USTA-S Level 1 B&G 16 Championships Rome, Georgia
Director: Sandy Bowie  Referee: Robert Sasseville
Ben Koch of Abbeville and Parrish Simmons of Huntsville, Georgia won the USTA Level 1 Doubles Championship. 260 players competed, including seven youth from Louisiana.
Joshua Rabb of Woodstock, Georgia defeated Ben in the single finals.
CONGRATULATIONS!
LOUISIANA STATE CLOSED JUNIOR CHAMPIONSHIP #700118818
Presented by New England Consulting Partners
The City Club at River Ranch, Lafayette
February 16-18, 2018
Director: Buck Bobo
140 players from Louisiana will be competing this week.
Good Luck to all the players.
February 2018 Southern Junior Levels 1 through 4 Tournaments
Level 4
2/16 City Club State Closed JR 700118818 Lafayette, LA
2/17 GA State Polar Bear  700027018  Macon GA
2/24 GGC Grizzlies      700159318  Lawrenceville, GA
70&Over Tournament
Bossier Tennis Center
March 23-25, 2018
Hello Captains/Future Captains
We are able to give you some information on the 70& Over Tournament to be held at the Bossier City Tennis Center on March 23-25.  We are running this year's tournament hopefully on an easier basis for all of you and your players.  Please read the below information and organize your teams with at least the minimum 6 players to start.  As you go through the process, it will become more familiar for you.  We also will have the 70& Over website up and running today for hotel info, tournament procedures and deadlines.
Important info below:
To register a team, Captains must contact BJ Johnson, the 70 & Over Adult USTA Louisiana State League Coordinator.
to create a team. Team will not be able to register for the championship until team is created with the Tournament Director.
Please send the following so I can create a team:  Team Level, City, Captain's Name and Cell #, Team Name.
After I have created your team with a minimum of 6 players, I will send you a link for you and/or your players to register on a jotform which will have a drop-down menu to choose from.  We WILL NOT be using TennisLink.
Any questions please contact me by e-mail or 504.251.8610.
Player Eligibility:
·         No USTA Membership required.
·         All players participating must be registered/paid entry fee on championship website.
Players NTRP Rating:
Current NTRP Rating
·         A player with a valid NTRP rating level in TennisLink must use that rating.
Expired NTRP Rating
·         A returning player with an expired NTRP rating level, a Tournament Exclusive (T) rated player or a Mixed Exclusive (M) rated player who does not have a valid computer (C) rating from a previous year and chooses to participate, may play either their last valid rating or one level lower or go through the self rate process in TennisLink and file an appeal to obtain a valid self rating.
No NTRP Rating History
·         Players who have no rating history in TennisLink may self rate the level they currently feel they can play.
·         The tournament committee has the right to reject any players self rating
·         70 & Over Adult USTA Louisiana State Championship Entry Fee: $45.00 plus $2 electronic fee per player.
Please pass this info on to a team member if you will not be this year's Captain.
B J Johnson
55,65,70& Over State Coordinator
504.251.8610
Louisiana Tennis Apprentice!
Tennis Apprentice is the most successful beginner tennis program in the South! This is for first time players or those needing a reintroduction to the game. The program is 4 weeks and will help you in gaining the basic skills in information to "Get in the game"! No matter the season, we're always game for some serious fun!
Our MISSION
$70 Registration fee includes:
*6 Hours of Instruction (4 lessons) from an experienced Tennis Professional ($120 value)
*Head Tennis Racket ($72 value)
*Player Party with food and prizes.
*USTA league registration for 1st Season (2.5 or 3.0 beginner) ($26 value)
Dave says, Please recycle your tennis balls and cans.