Recipient of the 2013 & 2015 LTA Marc Kaplan Media
Excellence Award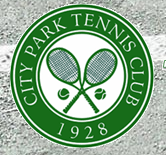 Live in new Orleans and love to play tennis?  The City Park Tennis Club introduces you to New Orleans' premier tennis facility and the most fun tennis players anywhere!
This year, we plan to have three "seek your own level" City Park tennis tournaments and three very fun parties, and fund raising tournaments to benefit local charities. We hope you will join us for all these events, starting with our Summer Doubles Challenge on August 27 at City Park.  For more info on this and other activities, or to sign up, please visit our website at:
www.cityparktennisclub.com.
If you have any comments, questions, or suggestions, please feel free to email me at
isaacson92@gmail.com
. I look forward to meeting you and maybe playing tennis with you!
Best regards,
Lee Isaacson
President
City Park Tennis Club
NOMATA JUNIOR TENNIS FESTIVAL
On Sunday, July 9th, NOMATA hosted a Junior Tennis Festival at the City Park Pepsi Tennis Center.  Over 70 kids enjoyed a fun day of tennis, face painting and snowballs.  This event would not have been possible without a group of approximately twenty-four volunteers and two pros who graciously gave their time to support this wonderful event!  In addition, NOMATA would like to thank Patti Todd and City Park for the use of the facility!
Thanks!
Julie Hotstream, Local Community Coordinator
Thanks Volunteers
SUCCESSFUL TOURNAMENT
July 1-5
Grady Wilson–Director of Tennis
Dale Williamson- Referee
2017 CHAMPIONS:

CONGRATULATIONS TO OUR 2017 CHAMPIONS:

MID ATLANTIC!!!

2ND PLACE: SOUTHERN
3RD PLACE: MIDWEST
SPORTSMANSHIP AWARDS:

CONGRATULATIONS TO-

BOYS AWARD WINNER: STEVIE GOULD FROM NORTHERN CALIFORNIA

GIRLS AWARD WINNER: JACQUE DUNYON FROM INTERMOUNTAIN
USTA Southern Launches      Family Tennis Night
Southern Hills Tennis Center in Shreveport was chosen to represent Louisiana. The event was a huge success with 25 families and 75 participants. Everyone received lessons, food and prizes!
Claire Liu Ends Drought for American Women in Wimbledon Junior Singles
Claire Liu, the No. 3 seed, from Thousand Oaks, Calif., defeated unseeded Ann Li, of Devon, Pa., 6-2, 5-7, 6-2. Both ladies are 17 years of age.
The last American woman to win a Wimbledon junior title was Chanda Rubin of Lafayette in 1992.
Coach Emmett Pare'
TULANE COACHING DAYS:
In 1934, Pare' became the men's tennis coach at Tulane University in New Orleans, Louisiana.   He held that position until 1973.  However, during World War II he enlisted into the United States Navy and served as a Lt. Commander.  He returned to Tulane after the war.
During this time period he also served as Head Pro of the New Orleans Lawn Tennis Club.  He also taught tennis during some summers at Shore Acres in Lake Bluff, Illinois.
In his 37 seasons as the Tulane Green Wave coach, Tulane was 285-61-19, including eight NCAA singles titles, two NCAA doubles titles, the 1959 NCAA Team Championship, as well as The NCAA runner-up championships in 1949 and 1957.  He produced 20 Southeastern Conference team champions.
PLAYING DAYS:
1924.  Before entering Georgetown University, he was defeated at the U S Open in the second round by Jean Rene' Lacoste, who was three years his senior in age, by a score of 6-4, 6-4, 6-2.
Lacoste, nicknamed the "Crocodile", became one of the Four Musketeers of France.  As a student at Saint Mel High School, Pare' won the 1925 singles title at the University of Chicago Interscholastic Tennis Tournament. Pare' and his teammates banded together to win the 1925 Chicago Catholic League team championship.
Saint Mel was an all-boys institution served by Christian Brothers, located at One North Kildare in Chicago.
1926. 
He entered Georgetown University in Washington D. C.  He was to become a team captain of the Georgetown tennis team.  While a member of his college tennis team, he had many individual successes including:
1927. 
Won the Western Indoor Championship and the Michigan State title.
1928. Won the singles title at the Cincinnati Masters, defeating Harris Coggeshall 2-6, 6-1, 6-4, 6-4; he also reached the doubles finals in the NCAA Championships.
Also in '28 he played in the Old Dominion Championship, which is described in the following article from a 1928 newspaper article in the Miami News:
Dateline:  Richmond, VA. May 19, 1928.
"A flashing young racquet master spurred by victory over Frank Shields, New York Tennis Ace, Saturday prepared to match his technique against that of John Doeg, the Santa Monica, CA, star for the tennis singles championship of the Old Dominion.
Emmett Pare, Georgetown University student, Friday eliminated Shields in the singles semi-finals of the 22nd Old Dominion tournament.  The New York man showed his real form in the first set which he won 10-8 but the Washington D.C. youngster flashed his way through the next for a love victory, 6 to 0.  He won the last 6-3."
1929.
 This year, in which he graduated from Georgetown, he won the U.S. National Clay Court singles title, defeating J. Gilbert Hall.
COMMENTS FROM THREE FORMER HALL OF FAME PLAYERS:
Lester Sack
was a Member of the Tulane Tennis Team from 1955-1958.  He says:
"He was a very classy guy.  I remember he wore a coat and tie to practice almost ever day.  Only when he went on the court to play did he wear tennis attire.
He could play the game, coach the game and teach the game.
I liked him very much; if you would give a 100% effort and do what he advocated, he would really work with you.
He had an authoritarian manner, but in my opinion, it was not done harshly."
Ron Holmberg,
a member of the Tulane Tennis Team from 1956-1959, writes these words concerning his college coach:
"I, for one, feel very lucky to have been able to play for such as coach. A very demanding taskmaster, a brilliant tennis mind to explain the game very simply to you, a person who held academics at the very highest priority and a friend all wrapped up in one very humble person who instilled striving for excellence on every occasion.  Coming from the faster courts I had grown up on, Coach Pare' worked day in and day out to help me on the slower clay courts of Europe and the South.  He primarily was the reason I was able to register wins on clay over many of the world's top players.
Linda Tuero
was the first to woman to receive an athletic scholarship at Tulane, and was part of the "men's" tennis team.
"I feel privileged to have had Emmett Pare' as my coach and mentor.  To me, if you wanted to excel in tennis, Coach Pare' was the only choice, especially if you were living in New Orleans.   His Tulane coaching responsibility left only weekends available for teaching individual students, and if there was an opening, it was hard to come by.  You had to be truly dedicated, willing to work hard, and spend hours drilling to learn the foundations of the game.  I was fortunate to pass his "tryout" at the age of 11, and I never forgot the opportunity I had been given and what was expected of me.
"To this day, I remember my lessons so very well."
CONGRATULATIONS

Please note that more local State Championship teams will  be featured in upcoming editions as information is received.
Captain Clark Castle's Success Story
I started captaining in 2014 when I was a 3.5. My first teams were the 3.5 and 4.0 men's 18+ teams that played out of Atkinson Stern. The 3.5 actually finished 3rd that season, but got to go to state via a wildcard. We didn't do so hot, but I was hooked.
In 2015, I was bumped up to 4.0, but continued to captain the 3.5 team and the 4.0 team. The 3.5 ended going undefeated in New Orleans won state — going undefeated at state as well. The 4.0 team won New Orleans, but was 2-2 at state.
In 2016, the 3.5 and 4.0 teams won New Orleans again. Unfortunately, the 3.5 team lost in the state final. The 4.0 improved to 3-1 at state that year, but missed out on going to the finals due to tiebreakers.
This year, I captained 3.5, 4.0 and 4.5 and co-captained 3.0 with Julian Richards. 3.5 and 4.0 went undefeated in New Orleans, but all teams won local league titles. Every team pulled it out at state and brought home the titles to New Orleans.
It's a lot of hard work and organization, but I find it very rewarding, not just because the teams win, but because of the camaraderie and the friendships that have developed out of it.
My main focus was to get the 4.0 title for our team this year — everything was just icing on the cake. When I got back from Shreveport, I actually had a pretty good relief/happiness cry. Just a lot of weight (that I put there) off of my shoulders. I think what I was most happy about is knowing we get to hang the state champ plaques at Stern — that's a true honor for me.
3.0 team is Huge Rackets. They played in Shreveport June 9-11 and went undefeated. Toughest match was against Baton Rouge.
4.0 team is Patrón Shots. Played in Shreveport June 9-11 and undefeated. This team kind of cruised won all, but one of its matches 4-1. A 3-2 win against Shreveport was the exception.
3.5 team is Court Jesters. They played in Baton Rouge June 16-18 and went 5-1 (losing to BR 2-3), but won the tiebreaker on individual matches won.
4.5 team is Bad and Boujee. Also in Baton Rouge June 16-18. They went undefeated and beat the BR 4.5 team that had won state three years in a row.
All four teams advance to sectionals in Mobile next weekend (July 21-24). Hopefully I'll have more good news to report after next weekend!
No matter what happens at sectionals, this year's been a tremendous success and I'm really proud of and happy for all of the players on our teams.
Huge Racquets
3.0 State Champions
L-R:  Phil Cusimano, Chad Sotolongo, Chris Forsyth, Kyle Bonnett, Julian Richards (captain), Michael Paternostro, Conner Lebon, Michael Swanson, Parker Lebon and Charles Arinder
Patron Shots
4.0 State Champions
L to R: Patrick Taylor, Dean Dykhuizen, Bruce Regeczi, Clark Castle (captain), Nick Swann, Pierre Franklin, Robert Flowers and Jim Tran
Court Jesters
3.5 State Champions
L to R: Jimmie Sanderson, Bryan Parks, Chris Savoy, Patrick Martin, Steve Oliver, Clark Castle (captain), Ken Baltazar, Eric Sanders, Kramer Austin, Kyle Commardelle and Travis Versher
Bad and Boujee
4.5 State Champions

L to R: Christian Armstrong, Andrew Shahan, Rich Olsen, Jack Steib, Clark Castle (captain), Steven Griffith, Janic Hoyuela, Alex Tajonar and Ben Boudreaux
Hilton Head Bound
65 and over State Champions on their way to Hilton Head for the USTA 65 and over Championship.
From left to right:
Jerry Kimball, Chaulin Groetsch, Meade Phelps, Tom Canale, Bob Rogers (capt),
Paul Fiasconaro, Anton Knipper, Pat McCloskey, Ed Methe, missing Doyle Duhe
Thanks
Bob
Second Serve JNR.UTR Tourney in New Orleans
July 22-23
The fourth annual New Orleans Tennis Fest on
August 3-6, 2017 at the University Tennis Center in New Orleans
The City Park Tennis Club Summer Tournament will be held on Sunday August 27th.
2017 USTA League Championships
Mixed 40 & Over
New Orleans
September 8-11
 2017 Adult 70 & Over
Shreveport, Louisiana
September 29-October 1
Top American players Jack Sock (world ranking #18), John Isner (world ranking #21) and the Bryan Brothers (former world ranking #1) will play a mix of young upstarts and current ATP World Tour top-40 players for the 2017 BB&T Atlanta Open title. The BB&T Atlanta Open, an ATP World Tour 250 event runs Saturday,
July 22 through Sunday, July 30, at Atlantic Station, in Midtown Atlanta.